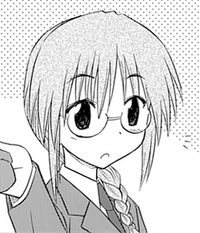 Itsuki Iwatsuki is one of the characters in the series.
Character Overview
Edit
Childhood friend to Sakuya, Itsuki is considered as a golden-prize of a women by Yuuto's standards. She wears glasses, is a tsundere, have big breasts and is also the class rep, all aspects which Yuuto considers as part of the royal-road for a girlfriend. But Sakuya does not pay attention to her, and is also oblivious to her feelings. Day by day, Sakuya receives the beatings because of this fault.
Ad blocker interference detected!
Wikia is a free-to-use site that makes money from advertising. We have a modified experience for viewers using ad blockers

Wikia is not accessible if you've made further modifications. Remove the custom ad blocker rule(s) and the page will load as expected.